This is the first issue of our Digital Marketing Weekly newsletter.
We have tried to cover mostly everything happened inside Digital Marketing Industry lately in the 2nd week of March 2021. Brave Browser is launching its own ads-free search engine. Google published its Annual Ads Safety Report and disclosed that it has blocked over 3.1 billion ads for violating its ads policies. A fire at an OVH Data Center in France took down thousands of websites including WPRocket, Imagify, etc and the outage may continue until March 22, 2021 for some customers.
Interested in advertising on RedWebTigers (RWT) Digital Marketing Weekly Brief?
SEO
What is First Input Delay? Does it affect website rank? Read more …
Along with my interest in SEO stuff, I also get excited about latest technologies and technology trends having capacity to impact SEO industry. Does technology excites you too?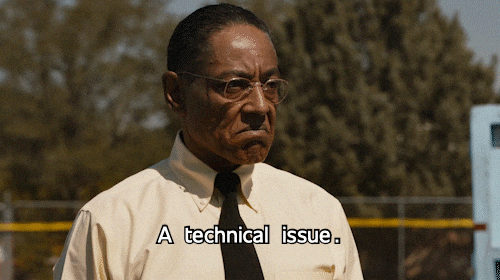 Technical SEO is here to stay and a strong foundation of basic technical SEO skills is must for the digital marketer of post pandemic. Watch these technical SEO trends of 2021.
Do web pages having Core Web Vitals data will rank higher in Google Search Engine than those which don't? Know more here …
Google may identify web pages as duplicates if having too similar URLs
Content Writing and Marketing
Do you follow a content calendar for managing all of your content writing? If not then this article guiding on how to create your content calendar in 2021 with various templates and tools might be a good read for you.
Are you still converting content into videos like the way, as a content creator or marketer, you used to do in late 2000s? Beyond 2020 you must think about video differently as it will be going to become the largest content marketing platform in future.
Do you write a lot of content for businesses but content conversion is low? Is B2B content written by you boring or exciting? Follow these tips to improve your B2B content writing.
Affiliate Marketing
Which Affiliate Programs pay high referral percentage to beginners? Adam Enfroy lists 105 Best Affiliate Programs of 2021.
Email Marketing
Is Email Dead You must be wondering that in this age of social media why would someone be into emails, right? No, Email is not dead as Facebook is developing its own newsletter creation and distribution tools.
What is the future of Email Marketing and Marketing Automation? Read it here.
Social Network Marketing
Listen to the Podcast: The future of Social Marketing. Published on Social Media Examiner.
Interested in advertising on RedWebTigers (RWT) Digital Marketing Weekly Brief?
Podcasts
Subscribe to the following podcasts related to different topics of Digital Marketing:-
Finally